Air Conditioner Toronto – What do I need to know before I install a new air conditioning unit?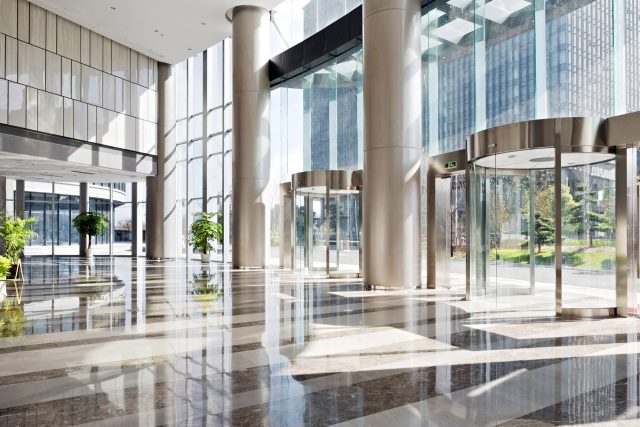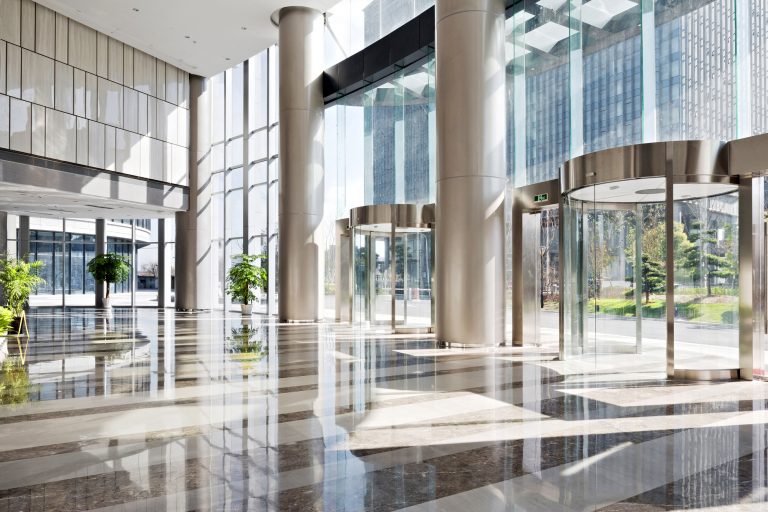 What do I need to know before I install a new air conditioner? Let's start with some safety… If your space is not cooling properly, if you hear loud noises, clanging, or something just doesn't seem right, go with your instinct and have it investigated immediately.
Your air conditioner has an important job to do. It keeps your home or office at a comfortable temperature day after day all summer. Extreme temperatures, as we have heard on the news, can lead to fatigue, cramps, dizziness, and even stroke. That makes it one of the most important aspects of your home, especially for seniors and the vulnerable.
Unfortunately, even the best maintained air conditioner will reach the end of its life at one point or another. Does you're a/c need to be replaced?
Okay… what to know before installing a new air conditioner.
Air Conditioner Installation Contractor Credibility:
Experience is paramount in the HVAC industry. Our 24-7 heating and cooling team, with over 20 years in business, is ready to help. Be it furnace or air conditioning installation, repair, maintenance on your residential or commercial property we have handled HVAC in almost every kind of property including tourist attractions as well as HVAC for high rise office buildings and condos in various cities across Southern Ontario.
A new Air Conditioner can be too large for a space!
It's true. Some places may want to upgrade to a larger air conditioning unit, but just as a smaller unit can overwork to try to keep airflow to all rooms, a too large of an air conditioner installation can cycle on and off too much, not have the right pressure for the space, and may not get the correct temperature to all rooms.
An Air Conditioner too small for a space will work too hard for the size of the unit, and wear out the parts faster, likely causing too much friction inside the unit – which can affect not just cooling the home but will run all the time instead of just as it needs it intermittently, and greatly reduces energy efficiency.
Humidity too can be affected by having too much or not enough – both which are harmful to either the building or the people in it – ie: mold and rainy windows inside if too much, or dry and cracking studs, hardwood floors and potentially structural or decorative issues from being too dry – not to mention excess static, maybe a dry throat, itchy skin and other possibilities.
What size of New Air Conditioner is Appropriate?
Estimates are around 20BTU per sq ft of space and about 12000 BTUs=1Ton. However, large or plentiful windows, vaulted ceilings and other structural attributes such as the quality of insulation etc, can change that general rule. A seasoned HVAC contractor will know what size of air conditioner is appropriate for the type and age and other factors of the building and lot, the existing system and setup and costs for each option to change/retrofit or upgrade.
It's a Good Unit it Just Needs AC Maintenance:
Good maintenance can go a long, long way. Air conditioners are made of moving parts and having AC maintenance to ensure nothing is rubbing or sticking can profoundly increase performance and the longevity of the air conditioner itself. Sometime the energy efficiency after maintenance increases dramatically.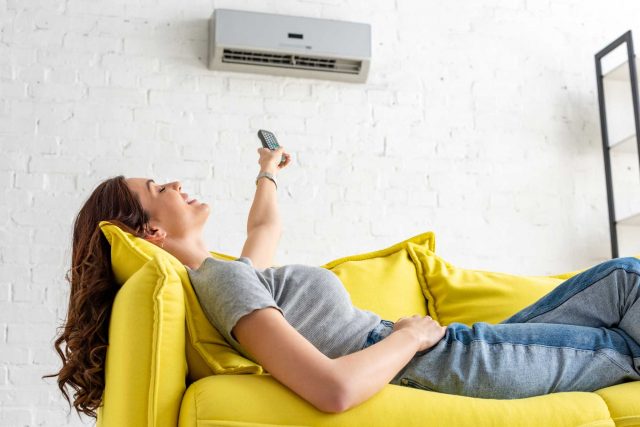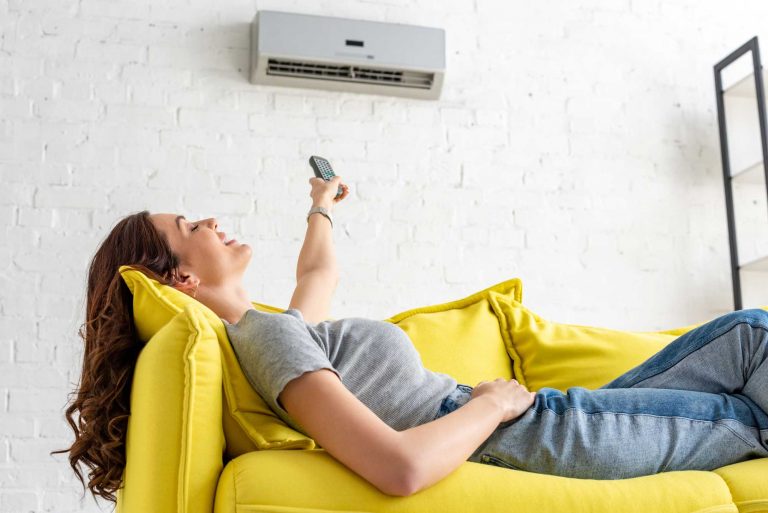 No duct work? Wall Mounted air conditioners also known as Heat Pumps – which provide air conditioning in addition to heat are a great ductless/windowless energy efficient option. See our article Heat Pumps. 
Add-on HVAC Components:
A great HVAC technician can also provide add-ons solutions that might be helpful depending on the human quotient and values that are important to the inhabitant, such as energy efficiency, air quality, such as:
Fresh air exchangers
Waste heat recapturing systems
Humidifiers
Our team helps you choose the appropriate air conditioner / furnace and its accoutrements for your existing HVAC system.
Other New Cooling Options:
Alternate options are available as well – if everything is working great except for that "one room" at the far end of the house or office building that was added on – then perhaps a heat pump for that particular room is a better idea – which can also provide air conditioning in the summer months. No duct work needed, nor a window, and new heat pumps are exceptionally energy efficient and different technology than baseboard heating. See our article Baseboard Heaters VS Heat Pumps.
Having a well working air conditioner is essential, especially with the winter months getting hotter and stickier each and every year. That can make it difficult for home or building owners to stay comfortable without overspending on their monthly utility bill. There is a solution. The best way to save more than you spend is to focus on your air conditioning system.
After a certain number of years, an air conditioner will start to work less and less effectively. It will require more energy and repairs in order to keep it functioning. The alternative? Have a new ac installed in your space. There are plenty of models on the market that are effective and energy efficient. In addition to those energy efficient choices, there are also a number of other air conditioning options you can choose from. It all depends on what you want and what you need.
At Heating Ontario, we understand that a new air conditioning install is not something to take lightly. Achieving the best results requires knowledge, skill, and professionalism. That is why we have made things simple. All of our cooling contractors have the hands on experience you need. Not to mention a friendly and professional attitude. That makes it possible to find the right air conditioner for your home when you need it most.
We don't just help you find the right ac unit for your home, office or high rise, our team of professionals also delivers unbeatable installation services. Yes, at Heating Ontario, we excel at air conditioning installations!
We have years of experience installing all types sizes and kinds of air conditioners and Commercial RTUs (roof top unis) in every type of building including high rises, quickly and effectively.
We know how important it is for your space to stay cool and breezy when the temperatures rise. That is why speed and accuracy are our biggest priorities. Why is this so important to us? A properly working air conditioner makes it possible for your space to get back to normal as quickly as possible.
Commercial & Industrial & Residential HVAC Services:
24 Hour Emergency Heating Service
Commercial & Industrial boilers and steam boiler installs, repair & service
Furnace Install & Service (maintenance and repair)
Central A/C Installation, Repair and Maintenance
Wall Mounted Air Conditioner Installation (no duct work needed)
Maintenance Packages Available
Natural Gas Line Installation
Hydronic Systems (including fan coil)
Radiant Floors and Driveways
Tankless Water Heaters
Boiler Systems
Ductless A/C
RTU's
Whether you're in a new build, townhome, retail, clinic, office space, school, government building, detached residential, give our HVAC contractors a call, we've handled it all.
Learn more about our Georgetown Commercial Heating Services by clicking the links below:
About Us – Heating Ontario:
For over 20 years Heating Ontario has built a solid reputation as one of the leading providers of residential and commercial heating and cooling solutions in Toronto / GTA and Southern Ontario.
Types of Buildings Heating Ontario Services:
Offices: high rise, low rise and ground floor
Retail stores, Grocery stores & Warehouses
Real estate buildings & holdings, high rises, rental properties
Medical buildings & Hospitals, Doctors offices, Chiropractors, Physio, Gyms, Spas
Schools; Elementary, Secondary, Public / Private; Day-cares, Universities, Colleges
Townhouses, walk-ups, low rise, homes, condos, lofts, detached homes & semi's
Government buildings, courthouses, service centers, tourist attractions and more
Call us if your building isn't listed above, we can make arrangements.
Commercial Cooling Brands Availability
We can install all cooling (and heating) brands that are approved for use in Canada, on any kind of building – whether it be low rise, high rise or in-between, across Scarborough, Mississauga, Toronto and much of Southern Ontario, such as Aurora, Newmarket, Richmond Hill, Oakville, Burlington, Brampton and more.
Heating Ontario is fully licensed and offers fast efficient appointments for our commercial air conditioning installation clients.
For Air Conditioning Installations near me call 647-591-2683
New Air Conditioner, A/C Installations, and Air Conditioning Repairs in Toronto