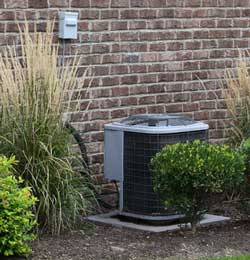 Your home or office's heating and air conditioning system should keep you comfortable all year round.  There's nothing worse than having to wear layers inside, or not being able to sleep because its so hot.
Depending on the time of year, your home either needs to be warmed up during the winter months or cooled down during the summer. It is important that you have proper Heating and Cooling methods in place in order to ensure that your home maintains a comfortable temperature all year round.
Homeowners rely on their HVAC (Heating, Ventilation, and Air Conditioning) unit to keep the temperatures in their home just right. It is your HVAC unit that helps to circulate cool air through your home in the warmer months and to heat up your house when it gets colder.