Bosch is one of the top appliance brands, and Heating Ontario is proud to install, service and repair Bosch tankless hot water heaters.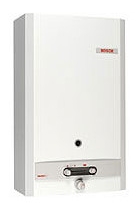 Let us help you determine which type of Bosch tankless water heater is right for your home. There are gas and electric models that provide instantaneous hot water while saving energy and water. You may also be eligible for a government rebate by installing a tankless water heater.
For more information, please fill out the form below, and a Heating Ontario Bosch tankless water heater specialist will be in touch with you shortly.