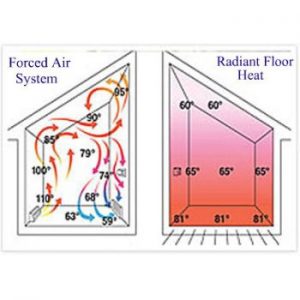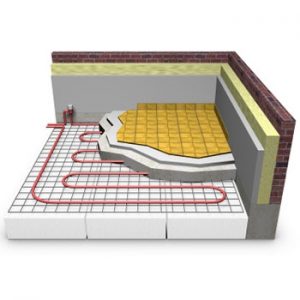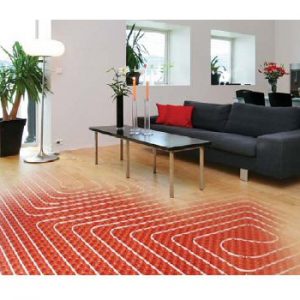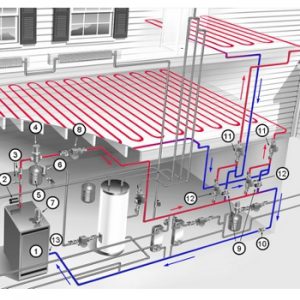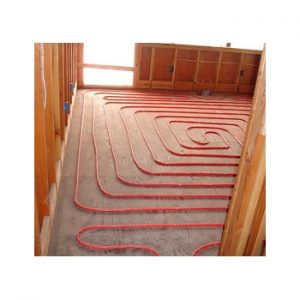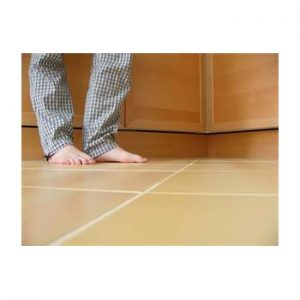 Radiant Floor Heating System is one of the oldest, yet most energy efficient ways to heat your home. The heating contractors at Heating Ontario are experts when it comes to determining if this type of heating system is the right choice for your home.
A Radiant Floor Heating System is installed underneath the floors of your home, eliminating the need for unsightly radiators or baseboard heating ducts. The system utilizes warm water, which flows through tubes, heating up the floors and everything else in your home. Since warm air rises, you get more even heating regardless of which kind of flooring you have. A Radiant Floor Heating System works equally as well through carpeting, ceramic tile, linoleum and wood floors.
If you have an older home that is prone to "chilly" spots, such as upstairs bedrooms or bathrooms, Radiant Floor Heating System can eliminate those cold areas because it can be set to operate in zones. The rooms you spend the most time in will receive the most heat, while those that are less frequently occupied get less. Not only does this make the system more efficient, it saves you money on your heating costs by allowing you to customize the temperature in your home. Plus, you never have to worry about blocked vents or heat building up to dangerous levels. This type of system is also perfect for allergy and asthma sufferers, since it does not utilize vents which circulate dust, allergens and other debris throughout your home, in addition to warm air.
If you would like more information about installing a Radiant Floor Heating System in your home, the heating service Toronto experts at Heating Ontario are standing by to assist you. Give us a call at (click-to-call): 647-591-2683 for more information, or to book an appointment for a free consultation.