3 Reasons to Get Your Furnace Checked Now – Even if you own or rent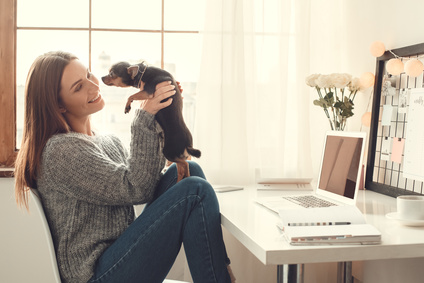 A furnace tune-up is as important as your car, if you can't remember the last time you called your furnace maintenance technician… then that is your answer right there.
Maintaining the furnace is the thing we love to put off in our Toronto & area homes, however there are some major factors to click to call sooner rather than later, especially if you have recently renovated your home or are a renter.
Here are the top 3 reasons furnace maintenance is of the utmost importance in both our homes and commercial workplace.
Safety – Family & Home (or Workplace) – Owned, Condo or Rental, or Office
Dust and debris from the venting system can often make its way down to the heat exchanger and possibly causing a fire.
The above can be true, especially due to recent renovations (duct cleaning too) we all know there is drywall silt and other airborne particles that don't end up getting swept up – these all have to go somewhere and it's usually down the vents.
Rental unit or Condo – many cities in Ontario have specifications that require the furnace be maintained at least once per year, if you are not in a legal apartment, this is all the more reason to ask your landlord to have it assessed.
Also be a good tenant and let the contractor in, in a time that is convenient to the technician – they often only have certain windows of time available that may be less convenient to you, after all it is for the safety of yourselves and your stuff.
Energy Efficiency Boost
Proper HVAC maintenance can cut energy costs by upto 40% (we had one customer save 50%).
The dust and debris we talked about earlier also forces the unit to work harder and longer to heat the home. The longer it has to work the more it costs.
Techs lubricate the moving parts of the furnace, which, just like a car, helps the parts to reduce friction, and runs more fluidly.
In some instances, due to new technology, especially in commercial HVAC, replacing the furnace and air conditioning was far more cost effective than running the existing one. A highly experience technician will be able to explain when it is good to keep the existing and when it is better to change.
Furnace Longevity
Having a furnace properly maintained can add upto 10 years onto its life.
Just like a car regular tune-ups can often help prevent larger repairs from forming, which would cost a lot more later on (also important in fire prevention).
Furnaces are bigger ticket items to replace or retrofit, thus keeping it humming is of good advantage to your safety and for long term cost effectiveness.
Annual maintenance is also important for keeping furnace warranties valid.
Commercial Furnace Maintenance:
If you are unsure of the last time your Toronto workplace HVAC or heating/cooling system was last checked (and subsequently duct work), just ask your health and safety committee;  after all your health at work is just as important as your health at home.
Do you have multiple workplace facilities, franchises, homes or offices?
Heating Ontario's broad range of coverage provides a huge HVAC service area in Southern Ontario including the Greater Toronto Area.
No need to deal with multiple companies, technicians and locations. One call will solve it all.
Types of Buildings:
Warehouses
Offices: high rise, low rise and ground floor
Retail stores & Grocery stores
Medical buildings & Hospitals
Schools; Elementary, Secondary, Public, Private; Day-cares
Seniors homes, long term care facilities, retirement homes
Real estate buildings & holdings, high rises, rental properties
Townhouses, walk-ups, low rise, homes, condos, lofts
Call us if your building isn't listed above, we can make arrangements.
No need to deal with multiple companies, technicians and locations – One call will solve it all at 647-591-2683
Heating Ontario is fully licensed (including G1) and offers fast efficient appointments.
Commercial & Industrial Services:
24 Hours Emergency Heating Service
Commercial & Industrial boilers and steam boiler installs, repair & service
Furnace Install & Service (maintenance and repair)
Central A/C Installation, Repair and Maintenance
Natural Gas Line Installation
Radiant Floors and Driveways
Tankless Water Heaters
Ductless A/C
Our Residential and Commercial HVAC  Service Area Includes:Toronto, Mississauga, Brampton, Oakville, Georgetown, Milton, Scarborough, North York, Etobicoke, Islington, Rexdale, Weston, The Beaches, East York, Richmond Hill, Newmarket, Bradford, Aurora, Innisfil, Markham, Stouffville, Uxbridge, Unionville, Aurora, Newmarket, Vaughan, Concord, Woodbridge, King City, Bolton, Caledon, Pickering, Bowmanville, Ajax, Whitby, Oshawa