Holistic Approach to Buying a Boiler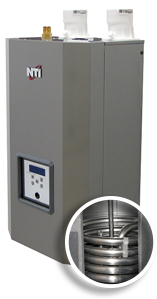 In modern living, convenience, comfort, and luxury are the key selling points for most products and brands. That explains the numerous inventions incorporated in residential houses, to improve the comfort of the occupants. The modern technology is more pronounced in the hospitality industry than in the private residences. Whether you are sourcing for a home or a hotel, you need to get the best that serves user's needs, without hurting the budget. For this reason, you need to factor the following aspects on your future purchases.
The types of boilers available
Like other home appliances, there are three major types of boilers available on the market. These types include the Water Tube, the firebox, and the fire tube boilers that are easy to configure and hence apply for different uses. While these types appear distinct, they are versatile and hence able to accommodate other technologies to suit varying needs. Other than the types, the market offers a myriad of brands that come with different features. For this reason, one need to match the user's needs with the right type and model.
Fuel sources
Just like the industrial machines and cars, the boilers rely on different types of fuel to generate the steam required for heating. Depending on the area, you are likely to have access to particular types of fuel and lack of others. For this reason, you need a boiler whose fuel is readily available in the area of use and perhaps factor the cost of available fuel options. Also, some fuels are likely to increase pollution levels and hence undesirable in residential settings.
The space available for the boiler
While you might need to acquire the most efficient model for your home in the shortest time, you need to factor the open space for the model. For central heating boilers, the mounting area is likely to limit the choice among the available models and brands. Space for the boiler needs to allow proper installation and offer enough room for maintenance activities. If you are struggling with limited space, you may consider a Combi boiler as they are compact, while the open vent and system boilers need ample space.
Suitability
For any home improvement project, you need a comprehensive assessment to determine the current needs that suit the new demands. While some mistake planning for budgeting, you need to go beyond the buying aspect for the required installations. Electric and mechanical appliances come in different sizes, different performance capacity and modes of operations. For instance, the Combi boilers operate on a straight line method, by heating water directly from the source and hence suitable for home applications. The system boilers and open vent's capacity to hold hundreds of liters of water and supply multiple tanks make them suitable for commercial applications.
Affordability
When you get the other factors right, the budget becomes the primary barrier between you and the much-anticipated model. In most instances, potential buyers tend to narrow their choices based on the price and hence making the best out of the available budget. Most tend to underscore other costs associated with installation, commissioning, and maintenance that are likely to delay the project. When it comes to boiler installation and replacement works, you cannot go wrong with Viessmann Water Boiler Install and Boiler Replacement